Keep related topics together by opening links in the relevant User Profile.
If you've compartmentalized your browsing by creating multiple User Profiles, you can open links from one profile in the other, should you come across a useful link in the "wrong" profile.
To open links in a different User Profile:
Right-click on the link to open the context menu.
Click on the second profile's name.
If you have more than two User Profiles, first select Open Link in Another Profile and then the profile you want to open the link in.
Focus will go to the profile window where the link will be opened.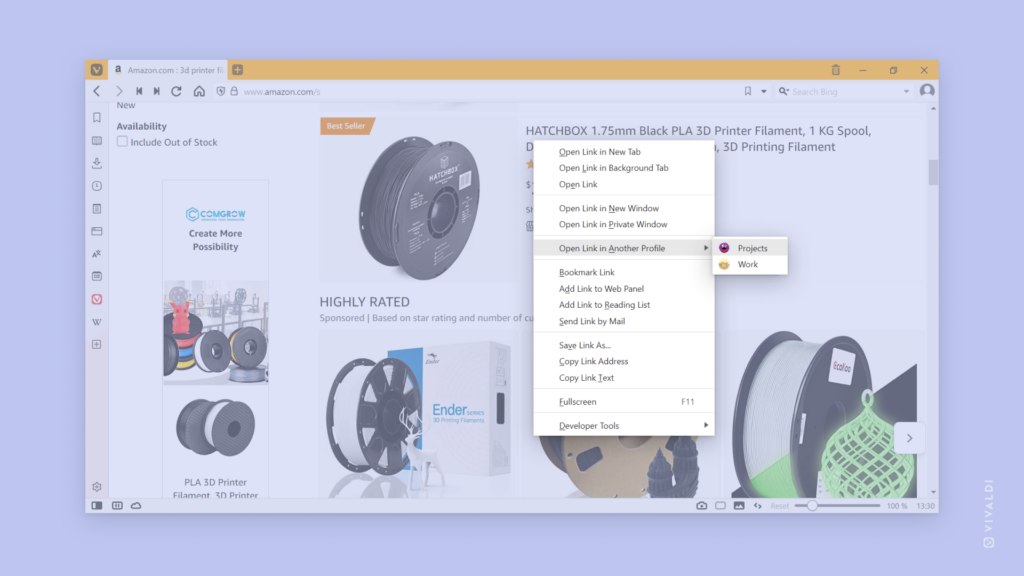 To open active tab's link in another profile, try the suggestion shared in Tip #63.