Long click on History Back and Forward buttons to view and open recently visited pages.
Instead of clicking the Back/Forward button multiple times to return to a recently visited page, you can open a list of visited pages and open the one you need directly.
Here's how:
Long click or right-click on the Back/Forward button on the Address Bar.
In the list of entries, click on the page you want to return to.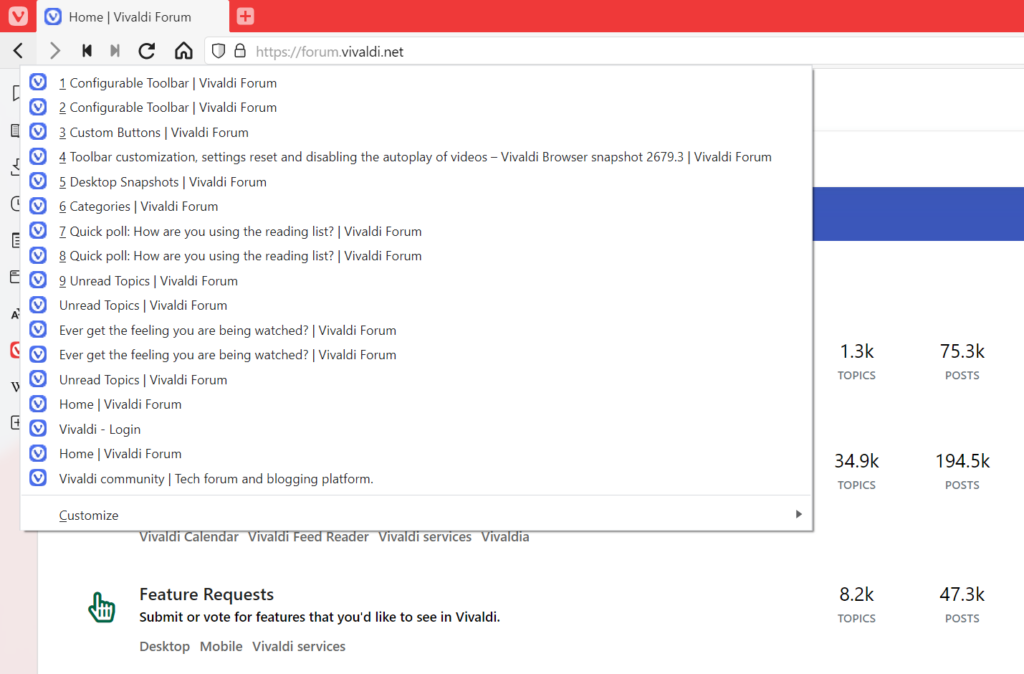 It also works on Android! 🥳 Just tap and hold your finger on the Back/Forward button until a list with your recently visited pages opens.
Bonus tip!
On desktop, when you right-click on the list entry or hold down the Ctrl/⌘ key while clicking, the page will open in a new tab.