Long press on the Vivaldi app icon on Android to quickly open a new tab or a new private tab.
Did you know that you can open access menus on Android by long pressing on the app's icon? Many of you probably did, but if you didn't… You're welcome! 😄
In Vivaldi's access menu, in addition to general app controls, you can access a few useful Vivaldi specific options.
Open a new tab, which opens Vivaldi's Start Page with your favorite bookmarks on the Speed Dial.
Open a new private tab, for a more private browsing. 🤫
If there's a QR code somewhere nearby and you want to see what's behind it, you can also launch Vivaldi's QR scanner straight from that menu.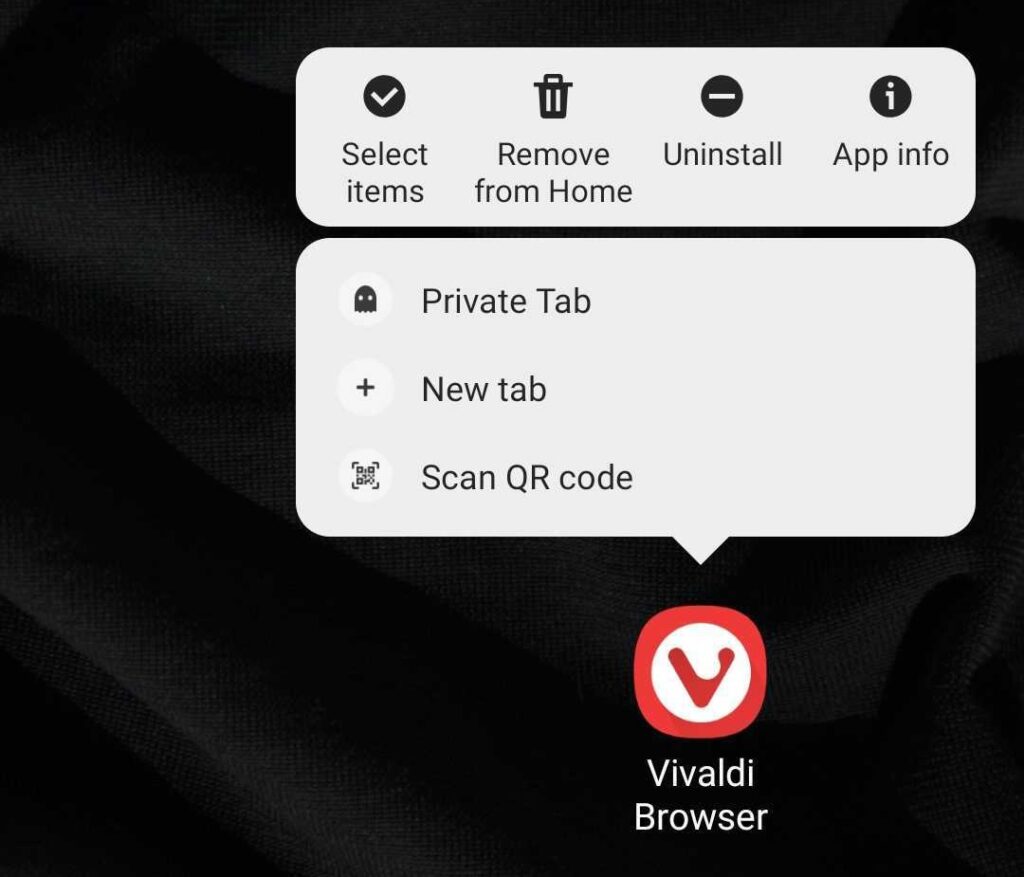 It's not just Vivaldi that has additional options available in the access menu. Check your other apps to see which useful features they have to offer and up your game not just while using Vivaldi, but also while using your mobile device in general.