Add Vivaldi's search widget to your mobile device's home screen to start a search with just one tap.
With a search widget on your Android phone's or tablet's home screen you can get to what you're looking for in no time.
To add Vivaldi's search widget to the home screen:
Long press on an empty space on the devise's home screen.
Select Widgets.
Find Vivaldi search from the list.
Long press on the widget and drag it to where you want to have it on the home screen.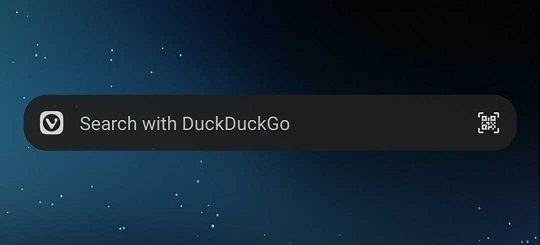 Once the widget has been added, just tap on it whenever you want to start a new search. It'll open Vivaldi and focus on the Address Field, so you could start entering the search term or web link right away.
You can also open the QR code scanner from the widget.