Enable threaded view of messages in Vivaldi Mail with a click of a button.
Threaded view of the mailbox is a great way to keep related messages together in a hierarchical order, thus saving you time from needing to look for the other messages in the email conversation or trying to figure out for which message the reply is for.
To enable threaded view:
Open the Mail tab.
In the top right corner, click on Show Message Thread / Hide Message Threads.

Depending on your choice, you'll see one of the following views.
Unthreaded view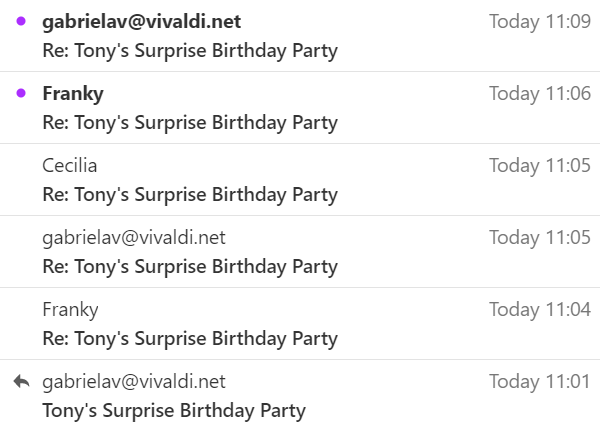 Threaded view